Prepare for College
Take our free course designed for those entering college: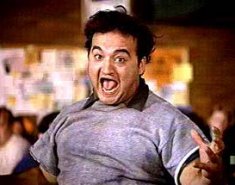 Going to college for your first time can be an enlightening but challenging task. Students need to be focused and take college seriously when it comes to school work, as it does not compare to high school. A tough workload, a busy schedule and moving away from the parents' house are just some of the stresses of going off to college.
In order to help you through this adjustment process, here are some steps to take when preparing for your first year in college:
Where will you live?
This is obviously very high on the priority list and a decision that can make or break your college experience. Study the dorms, selecting the one that best fits you. This is where you will be eating, sleeping, studying and meeting lifelong friends, so make it a good one. If you choose to live in a dorm, make sure you have a reservation and have submitted any roommate requests by the proper deadline.
Sometimes dorm living can get expensive, so you may want to start looking into off-campus apartments. Start searching for apartments near your college and ask what their policy is when renting to college students. Either way, you will want your living situation figured out months in advance, or it is sure to bring you additional stress.
Student Health Insurance
Many colleges require their students to have health insurance. If you are not going to be covered under your parents' plan, you should start getting quotes for coverage now.
Other Tips