Taking a Foreign Language in College: Is it a good idea?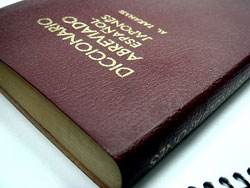 You have a lot of options in college. Do you want to slide by taking those easy courses and get your degree as painlessly as possible or do you want to challenge yourself with upper level and advanced courses? Will you major in an easy major or go straight for advanced math and science majors? A good question to ask yourself as you are entering college is do you want to be international, that is, will you study only with your native tongue, or set out to study a foreign language?

For some majors, a foreign language is beneficial. International relations and politic students would find nothing but use in studying a foreign language. For those taking these courses, it can open the door to getting a job in a foreign country with the tongue you studied. The same can be said for any international business majors. While most employees you meet while working abroad will probably speak English, foreigners always appreciate those making the effort to speak their native language. It could even be a deciding factor in impressing a CEO into creating an important partnership.

However, studying a foreign language in a college made up of English speakers doesnít always help. You are integrated into the language for 2 hours a week and surrounded by familiar language the other 166 hours. Many students complain that it is because of this that they feel studying a foreign language in college isnít a good idea.

Most college students today have taken two, maybe three years of foreign language in high school and see little benefit to go on learning the language further. Major hesitations among college students taking a foreign language in college include time, dedication, and grades. Taking a foreign language is far different than any other course. There is strictly no room for slack and falling behind and not doing the class work, as once your behind in a foreign language class it is very difficult to catch up. Of course, there are quick learners out there, but a foreign language is more demanding than most other electives.

Taking a foreign language is a good complement to most majors. Take business majors for example; A student with a business degree paired with a minor in a foreign language makes a great candidate for international business and studies. Are you looking for a career that requires you to travel? This could be your ticket to travel all around the world for the company you work for.

If you can honestly dedicate yourself to learning another language, go for it! You will reap many benefits far beyond college and really separate yourself from a crowded job market.