Dressing up and going out for Halloween this year? If you don't have a costume yet, you're running out of time. BuyCostumes.com has some last second costume deals going on for you last minute shoppers.
Use the following coupon code to score deals at BuyCostumes.com.
Use code "Save-15" for 15% OFF orders $75 or more. Expires 12/31/2011.
10 Last Minute Halloween Costume Ideas
Mrs. Oktoberfest / Bavarian Girl
A cute costume that can also be paired with a Bavarian Guy costume if going as a couple.
Holly Golightly
Pull off the classy and sexy style of Audrey Hepburn; a costume that isn't too revealing, but will still be a hit with the boys.
Stewardess
The classic stewardess look is a symbol of what flying used to be like when it was enjoyable, a time before we got ran through x-ray machines, were forced to remove our shoes, and could get on a plane with nail clippers and 4oz of hair gel. Should be a hit with the new TV show Pan Am now playing and it's one of those costumes that can be flirty, yet respectable.
Princess Leia
You see all the attention females get when getting in costume at Comic-Con, now you can fulfill any nerds fantasy. The costume also works well when paired with costumes of other Star Wars characters.
Beer Keg / Keg Cup
The beer keg is typically the center of attention at parties, so with this costume you should do well. If you're looking for a group costume, the keg cup makes for a good combo as you and your friends can get together to form a beer pong rack.
The Joker
If you want to go all out and paint your face...this is your costume.
Ace and Gary from SNL
Have two friends that just seem inseparable? Suggest this costume to them that is sure to get a good laugh whether or not you have seen the skit on Saturday Night Live.
Pee-Wee Herman
If you can pull of his laugh, even better. A truly vintage and underrated costume.
Where's Waldo
The Waldo outfit is a good costume for football games because you'll be in a crowd (fitting for this costume), it'll keep you somewhat warm and comfortable, and it won't block the view of the person behind you.
Keith Stone
You probably have to have a certain look to pull this off (must be smooth) but you could almost put together this costume yourself and spend less than $10.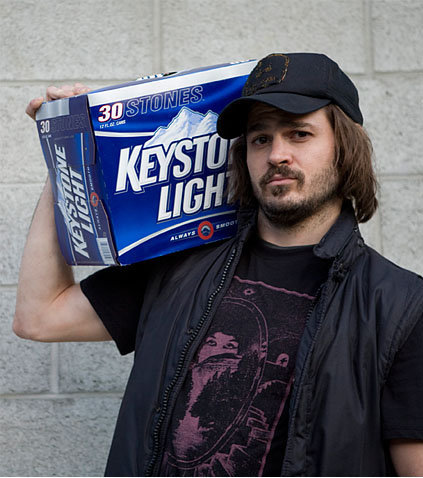 Of course there are many other costume options for both guys and girls, with some female versions being so revealing they probably shouldn't be posted on this blog.