Did you know that you can save money buying international edition textbooks?
Savvy students know a few tricks when it comes to scoring deals on textbooks. The first is to check the library. The second is to buy the international version of the textbook.
Why?
It's the same book (in most cases) and much cheaper than buying the US version of the textbook. International editions, while cheaply made, can be purchased for a much more affordable price.
What are International Edition Textbooks?
Essentially, they are textbooks that have been published at a lower production cost for sale in foreign countries. They're often softcover books, printed in black and white on cheap quality paper, and may not include supplementary material, such as CDs. Most have a label saying "International Student Edition" and "Not for sale in the US or Canada".
Warning
Some textbooks in mathematics and other subjects involving numbers may have different mathematical problems. While these editions of the book will have a lot of the same content, you may run into issues when trying to do problem sets as sometimes the units are in metric. Email the bookseller to make sure.
Pros/Cons of using International Edition Textbooks
Pros
Save Big: Typically between 50% and 75% of the price of regular textbooks.
They have the same information as regular textbooks. Often times it's the same book, but it may say something like, "For use in India only".
International edition textbooks can be easily found at online booksellers.
Cons
International editions are generally paperback, lower quality paper (think phonebook-quality).
Some books may have units measured in metric, which may cause issues when doing problem sets.
Pagination may be off by a few pages when compared to the US version of the textbook.
Not as easy to sell when you no longer need the book. (Your college bookstore won't buy it).
"The cheap black and white and sort of shades of gray print (instead of the full color in the US version) is a disaster for trying to interpret graphs - all the lines look the same!"



Where to Buy International Edition Textbooks

It is possible to buy these books from sellers here in the US. You can often find these books at online marketplaces like Amazon, Half.com, and BigWords.com. International editions of textbooks may have different ISBNs. We recommend you search by title and author as well as ISBN.

Some sellers are located overseas, meaning shipping will cost a little more. Also, because of the time it takes to ship the book, you will have to order in advance to get your textbooks on time. In some cases, shipping can take up to 3 weeks. When ordering from these overseas sellers, consider going in on the purchase with a few friends so you can combine shipping. If there is any confusion when attempting to buy international textbooks, email the seller with any questions you may have about the book.

Search for International Edition Textbooks at:
Amazon
BigWords.com
Half.com


How much can you actually save?

A few weeks ago we looked at the cheapest places to buy textbooks online. The study compared the prices of multiple new textbooks. Amazon.com and Textbooks.com (thanks to their price match guarantee) were found to be the cheapest.

When using the BigWords.com price comparison engine for international edition textbooks, we were able to find prices 66% cheaper than US edition textbooks. Remember, this is a 66% savings on top of the best savings already out there (from Amazon.com, the cheapest place to buy new US edition textbooks). Now compare that savings to how much your college bookstore is charging and you can really see how students in the US are being gouged with textbook prices.
Update: The free rental offer has ended. Visit sites like Chegg and BookRenter for great deals on textbook rental.
Nothing beats free textbooks. We came across a deal offering free textbook rentals.
Neebo.com is having a promotion offering 100,000 free textbook rentals. One free textbook rental is allowed per person and you must become a Fan of Neebo.com on Facebook to get the offer. The number of textbook titles available is limited, but search for the textbooks you need and you may get lucky. The promotion will run through the end of the month or until all free rentals are gone. At the posting of this article, 90,000 free textbook rentals still remain.
How to get Free Textbook Rentals
Find an available title to rent for free here.
Login to Facebook and click "Like" Neebo.
Read and agree to terms of the Rental Agreement.
Complete your order, including a valid email address, your name, mailing address and debit/credit card information.
After the semester, return the textbook postmarked by 5/20/11 with the return shipping label they provide.
The rental is free, you just pay for shipping. Shipping rates are as follows:
Ground (3-7 business days): $7.99
2nd day (1-2 business days): $13.75
Next day (1 business day): $20.75
About Neebo:
Neebo is a nationwide network of college bookstores providing students, faculty and alumni the most complete selection of new, used, and rental textbooks, as well as college gear and accessories. The textbook rental giveaway celebrates the launch of Neebo's new website, www.neebo.com , which provides students with everything needed to enjoy the best possible college experience and get more college for their money.
CampusGrotto recommends renting textbooks as the best way to save money as it requires less money up front for the budget conscious student. See the part of this study that looked at the best places to rent below.
Some students, however, prefer to buy their textbooks brand new. Owning your own textbook allows you to mark it up and make as many notes and highlights as needed. Keeping this book in your own personal library also allows you to easily go back and use it as a reference down the road.
If you do plan on keeping your textbook and want the book in new condition, we recommend buying from these websites ranked in order of price (lowest to highest).
How did we determine this ranking?
Just as we did in our previous study back in 2008, we compared the cost of various textbooks at every major textbook retailer on the web. Textbooks were chosen at random across a variety of subjects in an effort to find which websites offer the cheapest prices.
Textbooks Used in this Study
See Price Data Below
Of course not all students need to keep their textbooks after use, which is why renting textbooks is becoming very popular. The following ranking looks at the cheapest places to rent your textbooks. A few of the textbook retailers listed above offer a guaranteed buyback (BookByte, Amazon) when you buy the book. Since this is very similar to a short term rental we also factored in their cost as well (Original Cost – Guaranteed Buyback Price) to determine the total out-of-pocket cost to the student.
If you don't plan on keeping your textbook, you should get your books from one of these cheaper options:
Conclusions
Cheapest Place to Rent Textbooks: CampusBookRentals.com
According to this study, CampusBookRentals.com is clearly the cheapest option for getting your textbooks. Save even more by going here and entering the coupon code "cbrlove2010" to save an additional $5 on your order.
Cheapest Place to Buy Textbooks: Amazon.com
Amazon.com, probably the most well known website on this list, not only has the cheapest prices on textbooks, they also offer a very generous buyback option.
Best Textbook Retailer: Textbooks.com
Textbooks.com really lives by its motto of having the most choices and some of the best prices. At Textbooks.com you can rent your textbooks, buy it from them new or used, or even buy from others in their online marketplace. With the Textbooks.com Best Price Guarantee they will price match prices found on Amazon.com. Having this many options with great prices makes them the best online textbook website of this study.
New Textbook Prices Data
| | | | | | | | |
| --- | --- | --- | --- | --- | --- | --- | --- |
| | Book 1 | Book 2 | Book 3 | Book 4 | Book 5 | Book 6 | Total |
| Amazon.com | $113.72 | $147.26 | $152.17 | $145.71 | $165.31 | $115.61 | $839.78 |
| Barnes & Noble | $108.03 | $156.45 | $164.00 | $162.71 | $174.16 | $107.30 | $872.65 |
| Textbooks.com | $126.00 | $175.22 | $183.68 | $180.04 | $173.60 | $138.32 | $976.86 |
| TextbooksRus.com | $168.74 | $132.89 | $132.04 | $230.36 | $219.62 | $108.27 | $991.92 |
| Bookbyte.com | $136.35 | $180.40 | $196.80 | $195.30 | $186.00 | $140.35 | $1,035.20 |
| Powells.com | $147.20 | $181.25 | $188.50 | $189.95 | $181.25 | $154.75 | $1,042.90 |
| eCampus.com | $156.00 | $203.38 | $211.58 | $208.70 | $186.91 | $156.50 | $1,123.07 |
| TextbookX.com | $144.58 | $188.49 | $248.80 | $208.95 | $186.25 | $148.80 | $1,125.87 |
Prices taken January 3, 2011

Textbook Rental Prices Data
| | | | | | | | |
| --- | --- | --- | --- | --- | --- | --- | --- |
| | Book 1 | Book 2 | Book 3 | Book 4 | Book 5 | Book 6 | Total |
| CampusBookRentals.com | $49.98 | $58.62 | $63.56 | $55.29 | $46.34 | $46.15 | $319.94 |
| CollegeBookRenter.com | $60.98 | $68.62 | $64.58 | $51.76 | $55.73 | $60.05 | $361.72 |
| Amazon.com | $52.43 | $56.94 | $60.57 | $61.15 | $90.81 | $43.26 | $365.16 |
| BookRenter.com | $63.68 | $69.61 | $65.58 | $52.76 | $56.73 | $61.05 | $369.41 |
| Textbooks.com rentals | $70.49 | $85.99 | $79.99 | $84.99 | $57.99 | $71.49 | $450.94 |
| Chegg.com | $74.01 | $90.29 | $83.99 | $89.24 | $60.89 | $75.06 | $473.48 |
| eCampus.com rentals | $69.05 | $90.01 | $91.60 | $94.40 | $80.92 | $71.89 | $497.87 |
| TextbooksRus.com | $103.49 | $48.47 | $45.67 | $161.83 | $200.79 | $38.77 | $599.02 |
| BookByte.com | $77.85 | $108.58 | $130.69 | $125.77 | $138.25 | $77.66 | $658.80 |
Rental priced for semester
Prices taken January 3, 2011
As many students head home for winter break they come with loads of dirty laundry and an appetite for some home-cooked meals. After months of eating cafeteria food and being crammed in a dorm room the break comes at a much needed time: after a grueling week of finals. The 2-3 week break is well deserved, but can go by pretty quickly. (Read: How to stay busy during winter break)
Survey Results
We asked 800+ college students if they were going home for winter break and how they were getting there. Nearly 93% of students reported they were going home for break. Of those going home, a third fly home, a third drive themselves, while the others either get picked up by parents, carpool with friends, or take the train/bus.
Number of Students Surveyed: 834
Survey Date Range: October 18, 2010 - December 16, 2010
Room and board prices increased 4.6% at public and 3.9% at private colleges in 2010-2011. With average costs of $8,535 and $9,700 (respectively) it's clear that room and board is a big part of college costs.
This is a cost that is often overlooked, with tuition prices getting much of the attention. The example we like to use is with New York University, who has the 42nd highest tuition, but when factoring in room and board they become the 2nd most expensive college.
Most of the dorms on this list are found in the urban areas of New York, Boston, and along the California coast. Only 4 of the top 20 are located outside the states of California and New York.
Most Expensive College Dorms for 2010-2011
These are prices a typical freshman will pay for room and board for the 2010-2011 school year. Prices are for a standard double room.
1. Eugene Lang College (The New School) - New York, NY
The Lang campus, located near Union Square and Washington Square Park, is contained in many buildings that are considered historical landmarks because of their innovative architecture. Most freshmen are placed in the Stuyvesant Park Dorm or the 13th Street Residence where the room alone runs $13,590 (double). Stuyvesant Park, the newest and largest residence, is equipped with an abundance of large rooms and common spaces, including a main lounge, study room, gym, art room, and music practice space.
2. University of California - Berkeley - Berkeley, CA
The Unit 1 complex (pictured below) consists of six halls built around a large courtyard and a central building that contains the unit office, mail services, and rooms for meetings, events, and parties, and the Academic Services Center. Located 1 block from campus, the complex houses the most students at the college (1426 students).
3. Suffolk University - Boston, MA
Dorms at Suffolk University have the convenience of being just blocks from main academic buildings, and include sweeping views of Boston. Each dorm houses a dining hall, computer lab, and recreation room, and each room is wired for satellite television, telephone, and Internet.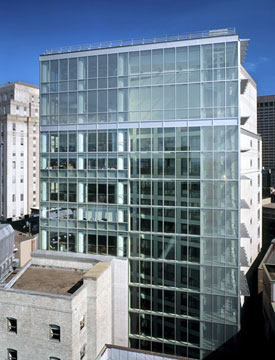 4. Fordham University - Lincoln Center - New York, NY
Located in the heart of Manhattan's culturally rich Upper West Side neighborhood, McMahon Hall is home to over 740 Undergraduate and 140 Law students. The residence hall adjoins the world-renowned Lincoln Center for the Performing Arts and is just minutes from Central Park.
5. Fordham University - Rose Hill - New York, NY
Rose Hill, the main Fordham campus, adjacent to Little Italy, the Bronx Zoo, and the New York Botanical Garden, is situated on 85 acres in the north Bronx. A total of 6,678 undergraduates and graduates attend, with 3,143 living in University housing.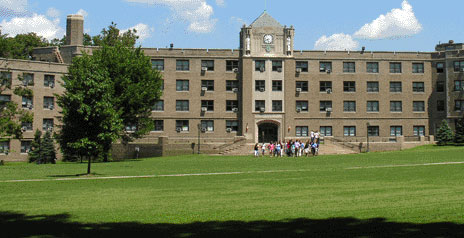 6. University of California - Santa Cruz - Santa Cruz, CA
At Santa Cruz there are a variety of housing themes and options for those who are interested. You can be placed into a residence of your choosing and paired with others with similar interests based on academic pursuits, hobbies, individual backgrounds, and lifestyle preferences. Some of these housing themes include Outdoor Recreation, Spirituality & Faith, Sustainable Living, Gaming, Night Owl, and a Coed Writers Hall. If you think the dorms are too expensive you could always live in the school's RV Park.
7. St. John's University - New York, NY
According to the website, "At St. John's University's Queens campus, you can enjoy living in some of the newest and most modern student residence halls on the East Coast." Each residence hall provides free or discounted tickets to major NYC events, such as Yankee games, museums and Broadway shows. The university does not allow first and second year residential students to bring cars on campus.
8. Manhattanville College - Purchase, NY
Spellman Hall (pictured below) is the freshman residence hall on Manhattanville's campus. The building is co-ed by room, meaning that female students might live next door to male students, and there are separate shower and bathroom facilities for males & females located on each floor.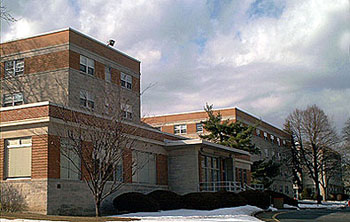 9. Sarah Lawrence College - Yonkers, NY
At Sarah Lawrence 90% of undergraduate students live on campus in co-ed or single-sex residence halls, small apartments or town houses. The campus has three theme houses: Schmidt House is an Arts co-operative, Brebner is a Multicultural House and Perkins is the Good Life co-op.
10. Pace University - New York, NY
Approximately 1,800 students at Pace University in New York City live on campus. Most first-year students are placed in Maria's Tower or 55 John Street. Maria's Tower (pictured below) comprises floors five through seventeen and is just a short elevator ride away from classes, the library, and cafeterias. Dorms are equipped with complimentary Cable-TV, telephone, laundry, and High-Speed Internet access.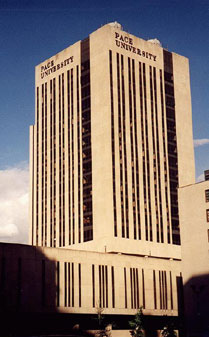 The Top 20
| | |
| --- | --- |
| College | Room/Board |
| 1. Eugene Lang College | $17,110 |
| 2. University of California - Berkeley | $15,308 |
| 3. Suffolk University | $14,624 |
| 4. Fordham University - Lincoln Center | $14,614 |
| 5. Fordham University - Rose Hill | $14,491 |
| 6. University of California - Santa Cruz | $14,172 |
| 7. St. John's University (Queens) | $14,000 |
| 8. Manhattanville College | $13,920 |
| 9. Sarah Lawrence College | $13,820 |
| 10. Pace University | $13,800 |
| 11. UCLA | $13,734 |
| 12. Cooper Union | $13,700 |
| 13. Chapman University | $13,510 |
| 14. New York University | $13,507 |
| 15. Olin College | $13,500 |
| 16. American University | $13,430 |
| 17. Marymount Manhattan College | $13,416 |
| 18. Harvey Mudd College | $13,198 |
| 19. Drexel University | $13,125 |
| 20. University of California - Santa Barbara | $13,109 |
While it seems like more and more colleges are spending lavishly to increase their prestige (this can be seen in the luxury dorms going up on campuses), it would be nice to know where all this tuition money is going.
Every college obviously spends money differently, but here we will take a look at the averages for public and private institutions. Spending for public and private 4-year institutions has increased steadily over the past 10 years, with student tuitions covering significantly more of the educational costs over that period.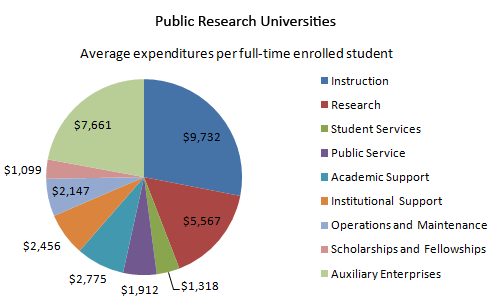 About the expenses:
Instruction: Activities directly related to instruction. This includes faculty salaries and benefits, office supplies, administration of academic departments, and the proportion of faculty salaries going to departmental research and public service.
Research: Sponsored or organized research, research centers, and project research. These costs are usually budgeted separately from other institutional spending, through special funds restricted to these purposes.
Public Service: Activities established to provide non-instructional services to external groups. These costs are also budgeted separately and include conferences, reference bureaus, cooperative extension services, and public broadcasting.
Student Services: Can include non-instructional, student-related activities such as admissions, student recruitment , registrar services, career counseling, financial aid administration, student organizations, and intramural sports.
Academic Support: Activities that support instruction, research, and public service, including: libraries, computer labs, museums, central academic administration (dean's offices), and curriculum and course development.
Institutional support: General administrative services, executive management, legal and fiscal operations, public relations, and central operations for physical operation.
Scholarships and fellowships net of allowances: Institutional spending on scholarships and fellowships net of allowances does not include federal aid, tuition waivers, or tuition discounts; it is a residual that captures any remaining aid after it is applied to tuition and auxiliaries.
Plant operation and maintenance: Service and maintenance of the physical plant, grounds and buildings maintenance, utilities, property insurance and similar items.
Auxiliary enterprises, hospitals, independent, and other operations: User fee activities that do not receive general support. Auxiliary enterprises include dormitories, bookstores, and meal services.
Source: Trends in College Spending
Update: See the most expensive colleges for 2011-2012.

This year saw many increases in tuition prices, some even drawing protests and near riots. There are many reasons for these increases, but it is mostly blamed on reduced state appropriations, higher health care costs, and increased utility costs.

The demand for college increases during a recession as those who can't find work go back to school. Easy access to student aid further increases the demand for higher education, and the price sure shows it.

You will notice all the schools on this list are private. Public schools are more affordable but it should be noted they are climbing in price faster than private schools. Public 4-year in-state schools increased by 46.1% from 2000-2001 to 2009-2010, while private not-for-profit schools increased 30.8% over the same period.

Just looking at Tuition and Room & Board numbers, an additional 48 colleges passed the $50k mark this year, bringing the total to 82. As far as tuition, 43 colleges now charge over $40,000/year, compared to just 11 last year.

Taking the price of one of these institutions you can see that the cost of a 4-year degree is one fat sticker price. That sticker price will get even uglier when you consider tuition increases every year (unless you go to a school like GWU where tuition is locked in) and the fact that many students do not finish within 4 years.

Thankfully many of these colleges offer great aid packages.

It is important to note that just because these schools have high tuition does not mean you will actually be paying that amount. Many schools will provide a financial aid package that meets 100% of a student's financial need (Cost of Attendance - Estimated Family Contribution). Many of these colleges provide excellent financial aid packages, some even offering scholarships that cover most of the financial burden of attending the college.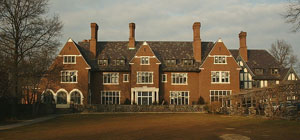 In 2009-2010 Full-time students at private not-for-profit 4-year colleges received an average of about $14,400 in grant aid, reducing the average net tuition and fees to about $11,900.
Knowing colleges provide great financial aid packages, we hope to take this list and apply grants to figure the average out-of-pocket expense for these schools (as soon as grant data is available).
Most Expensive Colleges 2010-2011
| | |
| --- | --- |
| College | Cost |
| 1. Sarah Lawrence College | $56,420 |
| 2. New York University | $53,589 |
| 3. Wesleyan University | $53,406 |
| 4. Harvey Mudd College | $53,331 |
| 5. Bates College | $53,300 |
| 6. Johns Hopkins University | $53,190 |
| 7. Connecticut College | $53,110 |
| 8. Claremont McKenna College | $52,995 |
| 9. The George Washington University | $52,980 |
| 10. Scripps College | $52,686 |
| 11. Bard College | $52,650 |
| 12. Vassar College | $52,640 |
| 13. Bard College at Simon's Rock | $52,610 |
| 14. Haverford College | $52,606 |
| 15. Georgetown University | $52,526 |
| 16. Bowdoin College | $52,465 |
| 17. Eugene Lang College | $52,440 |
| 18. Duke University | $52,405 |
| 19. University of Chicago | $52,341 |
| 20. Union College (NY) | $52,329 |
| 21. Carnegie Mellon University | $52,250 |
| 22. Oberlin College | $52,244 |
| 23. Fordham University - Lincoln Center | $52,159 |
| 24. Middlebury College | $52,120 |
| 25. Cornell University | $52,100 |
More: See the Top 100
Cost = Tuition + Room/Board


Highest Tuition 2010-2011
| | |
| --- | --- |
| College | Tuition |
| 1. Middlebury College | $45,185 |
| 2. Connecticut College | $43,990 |
| 3. The George Washington University | $42,860 |
| 4. Sarah Lawrence College | $42,600 |
| 5. Vassar College | $42,560 |
| 6. Bucknell University | $42,112 |
| 7. Wesleyan University | $41,814 |
| 8. St. John's College | $41,792 |
| 9. University of Richmond | $41,610 |
| 10. Colgate University | $41,585 |
| 11. Union College (NY) | $41,571 |
| 12. Carnegie Mellon University | $41,500 |
| 13. Oberlin College | $41,234 |
| 14. Williams College | $41,190 |
| 15. Dickinson College | $41,170 |
| 16. Bard College at Simon's Rock | $41,160 |
| 16. Columbia University | $41,160 |
| 18. Bowdoin College | $41,150 |
| 19. Bates College | $41,120 |
| 20. Franklin & Marshall College | $41,090 |
| 21. Carleton College | $41,076 |
| 22. Gettysburg College | $41,070 |
| 23. Reed College | $40,940 |
| 24. St. Lawrence University | $40,905 |
| 25. Hamilton College | $40,870 |
More: See the Top 100
Data compiled by CampusGrotto.com
Other Notable Colleges:
Harvard placed as the 137th most expensive college tuition wise and 114th in total cost. Penn placed as the 113th most expensive college tuition wise and 110th in total cost.
Notes:
Cost is taken by adding tuition + room and board. We do not include fees when figuring the total cost. This is because many fees can be optional and can vary per student and per major. A Student Health Insurance Fee, for example, is obviously not going to be required for a student already on their parents' insurance plan. Some colleges also charge fees to certain majors. Including fees in the 'Total Cost' would have led to too many 'What Ifs'. We take the price a typical freshman would pay for tuition, room and board.
These numbers were taken directly from the college's website in October of 2010. In the event that the University does not provide an estimated cost of room and board (because some dorms on campus are priced differently), we took the price of a dorm a typical freshman would find themselves in.
Some colleges like Bates College, Colby College, Middlebury College, and Union College have a comprehensive fee (tuition + room/board). Their tuition numbers were taken by taking their total comprehensive fee and subtracting by the amount of rebate the college gives to students who choose to live off campus.
Press Coverage
Washington Post
Washington Monthly
The Huffington Post
CNBC
Burlington Free Press
Yale Daily News
The Daily Princetonian
Daily Herald (Brown University)
LAist
InsideSocal
Wesleying
The GW Hatchet
Student Life (Washington University in St Louis)
The Villanovan (Villanova University)
<< Start
< Prev
1
2
3
4
5
6
7
8
9
10
Next >
End >>
Results 57 - 63 of 418
Access more useful college info:
Enter your email address to get more tips by email.
On Facebook? Like Us

Related Articles
Get College Tips by Email:
Upcoming Articles:
Most Expensive College Dorms
The 100 Greatest College Traditions
Banned College Traditions
To get these,
subscribe by email
.
Reader Testimonials
"I like the articles that are written here. There are plenty of other blogs that cover being frugal as a student, but you cover stuff that other places don't." -
Sarah E., USC
"I like the fact that you're actually offering interesting, useful information to students." - Pedro M., Harvard
In the News:

Learning Online
Access select online courses:
Recent Articles
Get notified of new articles by RSS feed or Email.
College Guides
| | |
| --- | --- |
| College Admissions | Paying for College |
| Degree Guide | Textbooks |
| College Life | Study Tips |
Compare Student Loan Rates