We all know that technology not only makes our lives easier, but it also enables us to have some pretty cool products at our disposal for entertainment and other useful purposes. Now, the typical student who is strapped for cash, and usually cramped up into a tiny dorm room, canít get all the cool toys out there. So, in selecting our list of recommended tech gadgets perfect for college students, we narrowed it down to 10 selected products that are useful, compact, somewhat affordable, and will in general make life easier.
Finally, the perfect product for taking notes in class. Write on standard paper in class (like you normally do), and later you can use this device by plugging it in to your computer and digitizing your notes. Very convenient for all students alike! A laptop isnít always available and isnít always convenient for note taking. This digital pen is the answer to that problem by providing you with an easy way to take notes on paper, while still being able to save them in digital form. You simply place the receiver at the top of the page you are writing on, and it saves everything you write to plain paper as a digital file. The Digital Scribe is also useful for sharing notes with fellow classmates, as any notes taken can be easily emailed.
Where to Buy:
Iogear.com
The Razer Piranha is a headset perfect for a dorm room type setting, especially for gamers, as Razer's motto is "for Gamers, by Gamers.Ē While the device is geared toward gamers, it is suitable for all your audio needs that involve CD, DVD, and digital audio players. The Piranha is not only great just for listening to music, as given its size it puts out a surprisingly solid bass sound, it can also be used for chatting while playing games or for those who use VoIP services. This device is equipped with a pivotable noise-filtering microphone, so it can easily and safely be placed out of the way of the headset when not in use.
Where to Buy:
Razerzone.com
This product will give you the ultimate in coolness factor. It displays the time, inside temperature and outside temperature via ultra-bright LED projection. It has an adjustable projection arm that allows you to project the time anywhere on your wall or ceiling. Not only does it save you from getting up in the middle of the night and seeing what time it is, it's also a great conversation starter, as students who walk by your dorm room will see it and want to know what it is and where you got it. Itís infrared motion sensor means when the alarm goes off in the morning, you merely have to wave your arm in the air, and the snooze button is automatically activated. Youíll need an alarm clock for your room anyway, so go with this one from Oregon Scientific.
Where to Buy:
Oregon Scientific or at Amazon.com
Many are not a fan of the typical touchpad that is equipped on most laptops, so here is your answer: a small, compact, Bluetooth-wireless mouse. This thing is small enough that you can conveniently carry it with you and your laptop on the go, rather than just using it at the home or office. The main feature of the Pro Click Mobile is that it runs with Bluetooth 2.0. In other words, it has no drivers or USB stick to get in the way. All you need for the mouse to work are batteries and a Bluetooth enabled computer. The size of the Pro Click Mobile is smaller than most models but it still fits comfortably well in the palm of your hand. This is the ideal mouse for those who take their laptops with them on the go, and those that have a cramped desk space area.
Where to Buy:
Razerzone.com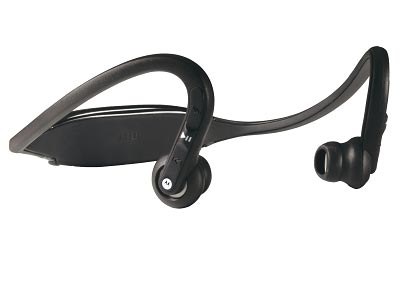 Ideal for a dorm type setting and for those always on the go, the Motorola S9 Bluetooth headphones allow you to move around freely and stay connected wirelessly to your music (within range). So, you should still be able to walk in and around your room or wherever you may go, and still be able to listen to the music playing on your Bluetooth enabled device wirelessly. Another thing: the S9 is lightweight and compact, offering even better portability options. The S9 weighs less then an ounce, which makes it one of the lightest stereo headphones out there. We recommend this device as a portable audio system, but it can also be paired with your Bluetooth enabled cellular phone. Itís also effective and lightweight enough to take with you to the gym or when doing other similar physical activities.
Where to Buy:
Amazon.com
While it may be a bit pricey, the Kindle is a solid investment for students. Imagine not having to carry heavy books around in your bag anymore, and instead, reading your books in digital e-book form on this device. Its use for reading textbooks is debatable, as given its small size it may be hard to read, follow, and make notes compared to the traditional way of doing so. Still, with all the places on the web to download texts, it's obvious any student would get beneficial use out of an e-book reader. There are already thousands of titles of books available for you to purchase on Amazon.com, usually at a cheaper price than traditional print books.
Where to Buy:
Amazon.com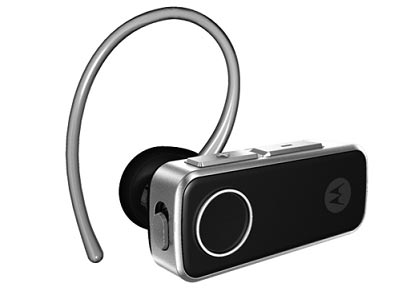 This is one of the smaller, yet stylish ear pieces you will come across. Even with its small size, the H680 still brings quality to the table and with its in-ear adapter, it feels more secure in place than most other Bluetooth earpieces. With the increase in legislation requiring the use of a hands-free device while driving, most recently in the states of Washington and California, it's only a matter of time before you'll need one of these. Besides, you get the convenience of not having to hold your phone to your ear, all while getting crystal-clear sound and speech quality. The Motorola H680 is definitely among one of the more stylish Bluetooth headsets out there.
Where to Buy:
Motorola.com
This is what you need for all your road trips, and your travels between home and college. This device allows you to broadcast your tunes from your iPod, Zune, or other MP3 player of choice to a set station on your car radio. If you're on the road a lot, you need this item.
Where to Buy:
Amazon.com or eBay
Many college students love to party. Did you know that just one alcoholic drink can impair your coordination and judgement? Given the fact that police enforcement is cracking down on college student drinking, keep yourself out of trouble with this device that reads your Blood-Alcohol Content (BAC). Its small size means you can take it wherever you go for use for yourself and your friends. There is no mouthpiece on this device, so you don't have to worry about sharing and passing/spreading germs. You simply take a deep breath and exhale with your mouth wide open into the device. This device is also quite the attention getter when taken with you out to bars and other drinking establishments. No one should ever drink and drive; use this device to ensure you and your friendsí stay safe.
Where to Buy:
Breathalyzer.net
If you have some money to spend, consider this satellite radio and MP3 player in one, guaranteed to give you many hours of music entrainment use. Its compact size will save space, while still providing you with many audio entertainment options. You can simply use this as a portable device or at your residence by plugging in to your existing computer speakers or other audio receiver. Yes, satellite radio does require a somewhat minimal monthly subscription, however, with all the options that are available to you with this device, it is worth it when shopping for a portable music player. The Inno also has recording options built into it: hear a song you like, click it and save it! Even if you are almost all the way through the song you can get the whole track. The product comes bundled with everything you need for home and portable use.
Where to Buy:
Pioneer or Amazon.com