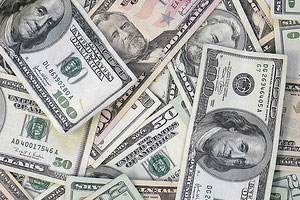 Every year student debt in America reaches an all-time high. College is expensive and itís only getting worse, as tuition has been rising at a rate double that of the cost of living. Figuring out how to pay for college isnít easy. Students who choose to work while going to school usually see their grades take a slight dip due to extremely busy schedules. While a student loan is necessary and is considered good debt, students should understand that it is not their only option when obtaining funds for their College education.
Letís take a look at some of the various financial options for students looking to pay for their education expenses:
Private Student Loans
Private or alternative loans have become increasingly popular for students as of late. This is somewhat unfortunate because these loans have higher interest rates and less favorable terms for the borrower. Last year, students borrowed $18.5 billion from private lenders, up 6 percent from the 2005-2006 school year, and now equal to 25% of all student loans in America.
Private student loans have higher limits and no payments until after graduation, although interest will start to accrue immediately. Private loans may be used for any education related expenses such as tuition, room and board, books, computers, and more. Private loans can also be used to supplement federal student loans when federal loans, grants and work study are not enough to cover the cost of education.
Most private loans are based on one or more national interest rates, such as the Wall Street Journal Prime rate. Because private loans are based on the credit history of the applicant, an overhead will be charged and will vary by borrower. Students and Parents with good credit receive lower rates and smaller loan fees than those with less than perfect credit.
Federal Student Loans
Pretty much all students are eligible to receive federal loans, regardless of credit score, co-signer or other financial difficulties. These loans offer a grace period of six months, which means that no payments are due until six months after graduation or if the borrower becomes less than a half time student.
Payments and Default
The terms of the loans are described in Title IV of the Higher Education Act of 1965 and its amendments, which guarantee repayment to the lender if a student defaults. Because the loans are guaranteed by the US Government, they are offered at a lower interest rate than the borrower would otherwise be able to get for a private loan. On the other hand, there are strict borrowing limits on Stafford loans.
Loan Advice
Go with a Federal loan. This is clearly the most popular choice as about 5.5 million students borrow subsidized Stafford loans every year. Federal loans also come with some guaranteed borrower protections in case youíre unemployed or have other financial hardships after college. This gives you the option of putting the loan in deferment or forbearance and delaying repayment. With subsidized loans such as Stafford and Perkins, the government pays all the interest while youíre in school. The interest rate for a Perkins loan is fixed at 5%, and for Subsidized Stafford Loans itís fixed at no more than 6.8%, both somewhat manageable rates. Any interest you do end up paying toward your loan is tax deductible. You can find this figure in the loan statement the lender sends out near tax time.
Some members of Congress have suggested cutting the Stafford loan rate in half. If this did happen itíd be a great relief to students. By lowering interest rates on subsidized Stafford loans, Congress can save college graduates thousands of dollars in the repayment of loans.
Student Loan Statistics
The National Center for Education Statistics reports that two thirds of all College students have student loan debt after graduation, with an average of $19,237. The median debt load is $17,120; a quarter of undergrads borrow more than $25,000, and a tenth borrow more than $35,000. These numbers are only going to increase.
These debt totals are much higher for those students pursuing graduate degrees. Graduate students add tens of thousands of dollars on top of their original student debt. Depending on the degree, average debts range from more than $42,000 to nearly $126,000. It makes one consider if itís really worth going for that MBA.
Your best bet
When it comes to student loans, shop around and try and find the best rate. (Use this tool to compare student loans).
Many financial resources are available out there to students looking for College funds, yet many go unused. There are many College Scholarships that go unclaimed. All it usually takes to get this free money for College is writing a simple Scholarship Essay. This is really easy to do and canít take more than an hour or two to complete, and just think the scholarship youíll be getting will usually be $250-$2500. This is an option many current and future students overlook and instead, when looking for financial aid, many would rather apply for a student loan.